My Story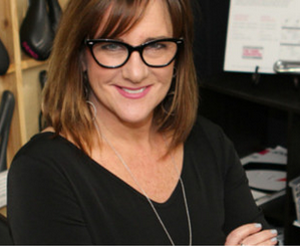 Hello and thank you for taking time to read my story. Although I find it difficult to write about myself, I would like to share how this labor of love began.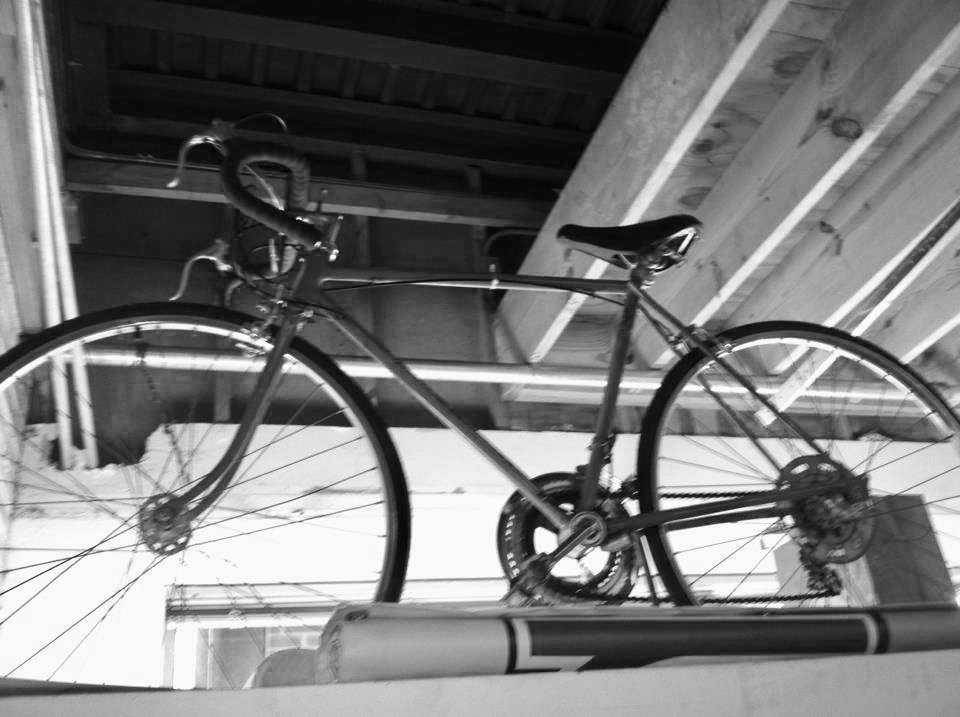 My love for biking began when I found a beautiful Schwinn Varisity under the tree at Christmas when I was just 10 years old in Lubbock, TX. Memories of riding that bike always brings me joy. Now "vintage" I still have her hanging in our shop and it's always a conversation piece!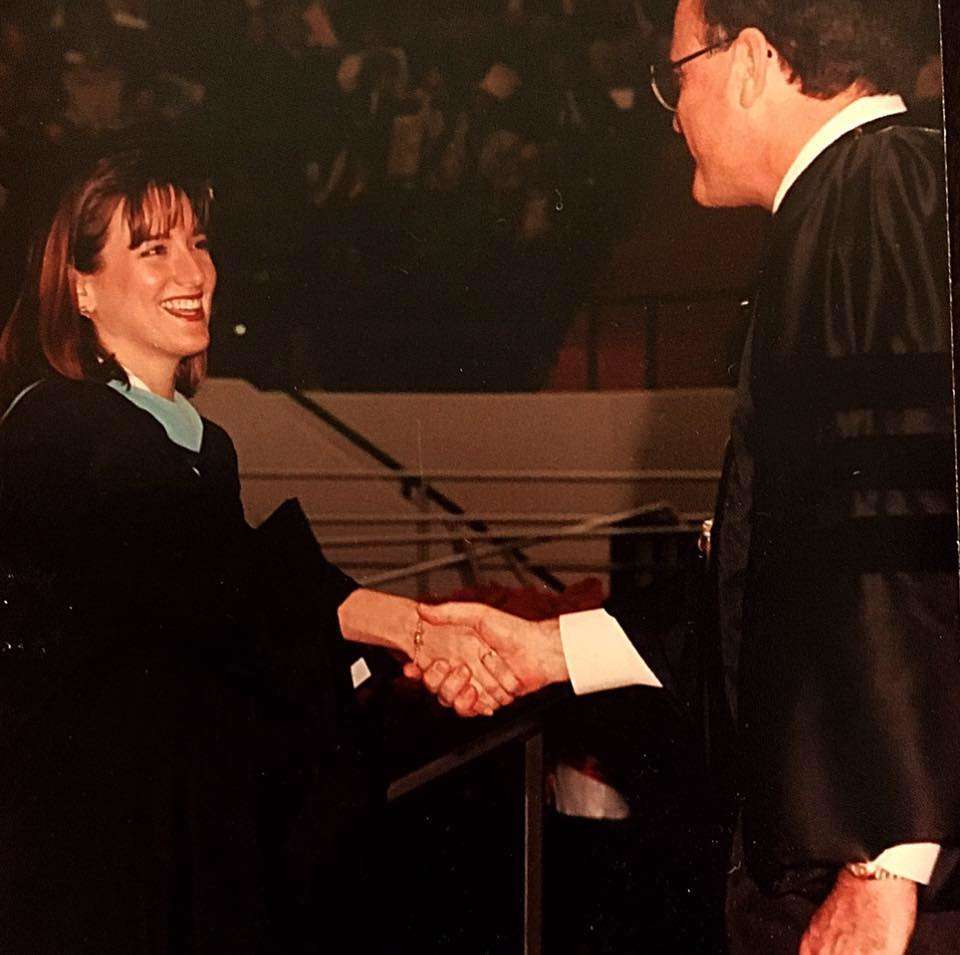 New Life, Rediscovered Joy
When I relocated to Greenville, SC to attend graduate school at Clemson University, I fell in love riding the beautiful terrain of upstate South Carolina (West Texas had no hills!) Riding became my release and I met amazing people and discovered the joy that cycling can bring.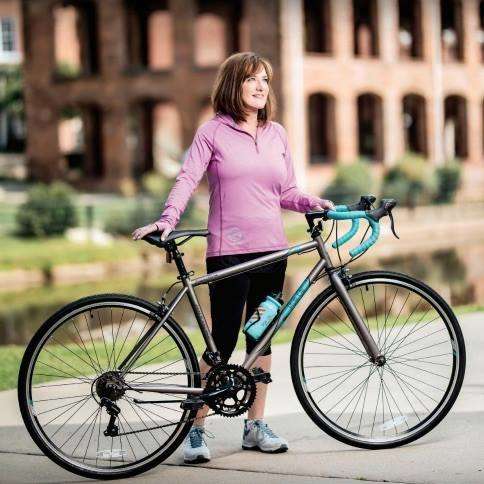 All my life, I felt like there was something meaningful I was supposed to do. After grad school, I worked in corporate sales jobs which never quite satisfied my soul. As we do, I got married, had three beautiful children and didn't make the time to ride. Then, life changed and I was on my own with my children. At that point, I felt broken, scared and without direction. One day, I dusted off my old bike and took a ride through the park. I ran into an old friend that had just lost her husband to cancer. We shared stories, enjoyed our ride and each began our journey to healing. We rode together every week and both became stronger mentally, physically and spiritually. We both had old, heavy bikes. We made a pact that if we rode together for a year, we would each upgrade to a new bike. And we succeeded! We will always be dear friends and share our love for cycling.


After I purchased my beautiful new carbon bike, I went to work for the bike shop. I absolutely loved working with the women, leading group rides and helping others find their joy in biking.

I began to dream of a boutique bike shop that provided a better retail experience and catered to the women's market - complete with a crystal chandelier. There was no store like what I envisioned, so there was no business model to copy. I had no idea how to make the dream a reality as a single mom and I eventually went back into my safety net of corporate sales. After the market crashed, I found myself faced with unemployment and few options. The dream of my women-centric bike shop kept pulling on my soul.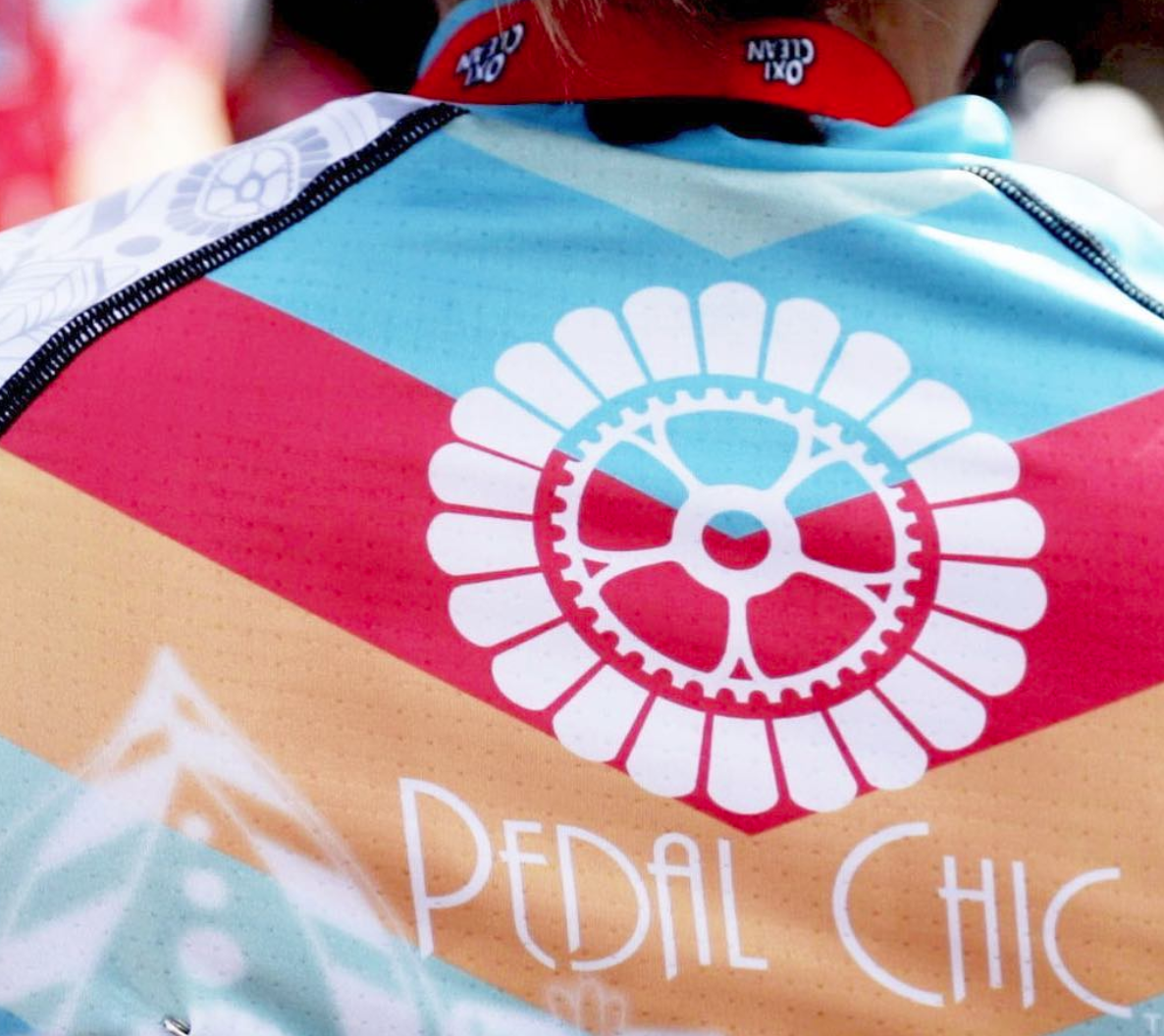 Greenville has a cycling group called the "Greenville Spinners". One day, they posted the announcement for the first "Women's specific..." My phone died and I couldn't read the rest of the message. I had a physical gut reaction that someone had beaten me to the punch and opened a bike shop geared toward women .... I got online as quickly as possible and saw that they had developed a women's ride group - complete with a gorgeous logo. I knew right then that I had to create my shop and follow my heart and my dream.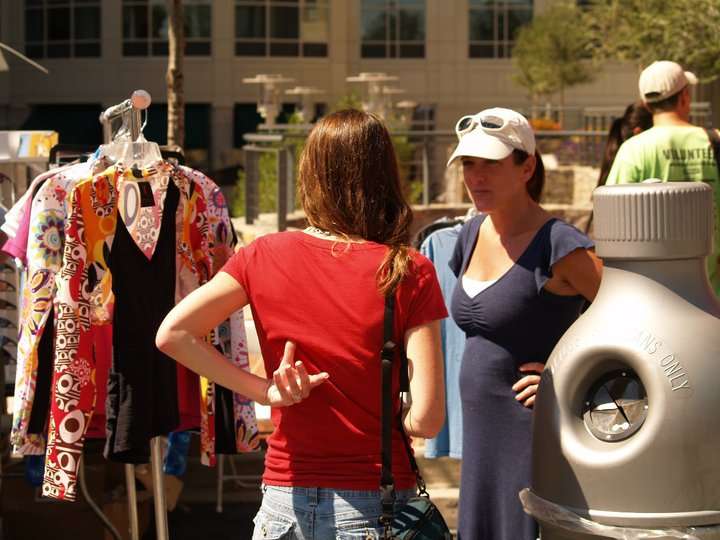 September 2010: US Pro Cycling Challenge
Pedal Chic launched in the tiny corner of a friend's booth at the US Pro Cycling Tour. We had fabulous cycling apparel and accessories and sold out within a few hours! Men and women from all over the world were excited about the product selection and finally seeing someone integrate fashion with function in the biking world. I knew we were onto something quite exciting. Two weeks later, I went to Interbike to meet vendors, build relationships and dove in head first. We made our first bike relationship with Bianchi - they believed in me and the future of the untapped women's market.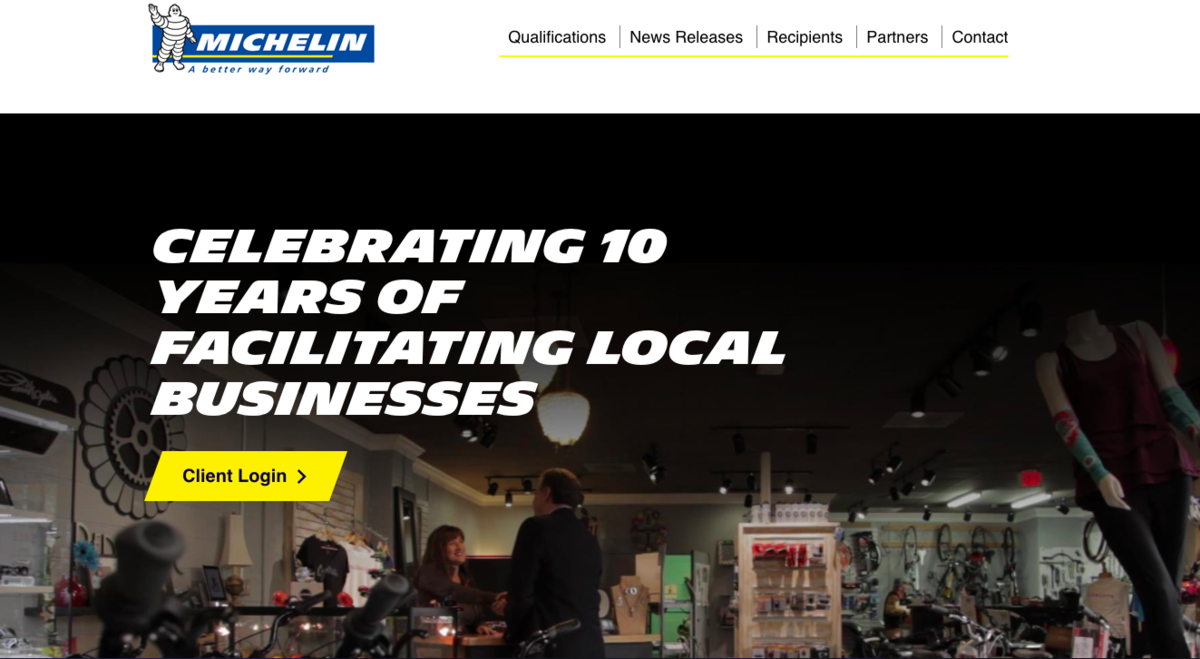 As you can imagine, finding funding for an uncharted business model as a single mother in 2010 was quite challenging. We were blessed to be introduced to the Michelin Development Group which funded "economically challenged and minority owned businesses" and they gave me the opportunity to present our business plan. Our tagline at the time was "Roadways are the New Runways" ... so I got all "dolled up" in SkirtSports capris with heels, a fashionable running shirt and blinged it out with funky jewelry. During the meeting I told the board that either it was the best idea ever or not because there was no other business model out there planned like Pedal Chic. They believed in me - we were funded shortly thereafter and...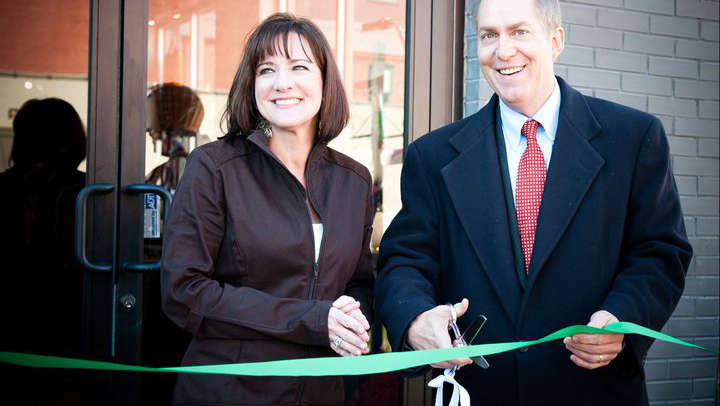 December 9, 2010: Our 1st Ribbon Cutting with Mayor Knox White
Pedal Chic opened its doors to an amazing crowd of friends, cyclists, supporters and family. It was the perfect time to be in downtown with Greenville just having opened the new Swamp Rabbit Trail close to our store. As we were designing the space, my friend, Linda McDougal from Postcard from Paris came by holding this incredible, beautiful antique crystal chandelier. She asked if I would be interested in hanging it in my shop. She had no idea that my vision was to have one hanging in our store. It brought tears to my eyes and joy to my heart. It was all coming together. One month later, I was contacted by Quality Bike Products to be a speaker at their event FrostBike - they wanted me to share with other bike shop owners how to sell to women and reach the women's market - and thus began my National Speaking Career!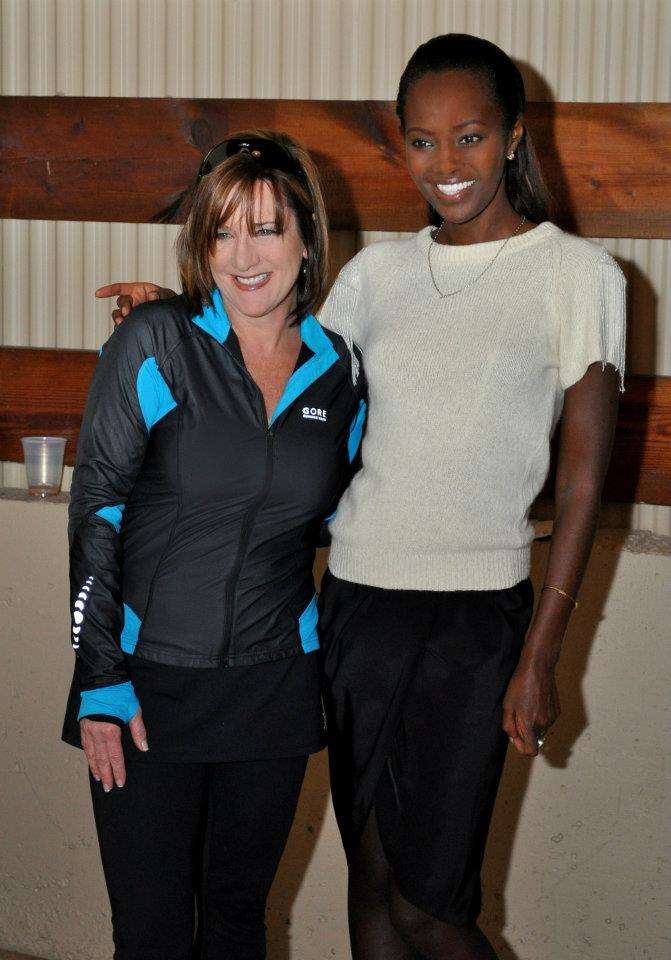 Opening this shop has brought equal amounts of unbelievable joy and difficult times that I still cannot believe we survived - like the time our ceiling caved in from the landlord replacing our roof. We love to show our community the joy and possibilities of biking across genres - so we held a bike fashion show. It was choreographed and I was so proud of the outcome! We had it filmed and the cameraman basically shot the feet of all the models. I cried - then just laughed. The friendships made with our customers and vendors are here for a lifetime which warms my heart. To be highly regarded as a thought leader in our industry still makes me want to pinch myself. Teaching women and their families how to ride is so much fun! We did a cute video with these amazing twins to promote our kids bike riding class. It was pouring down rain but we did it! They used to be models for Target, so we felt very lucky! We got to be a part of the Momentum Bike Club in Greenville and helped host a fashion show - we even got to go on a group ride the with famous SuperModel and CoverGirl - Kiara!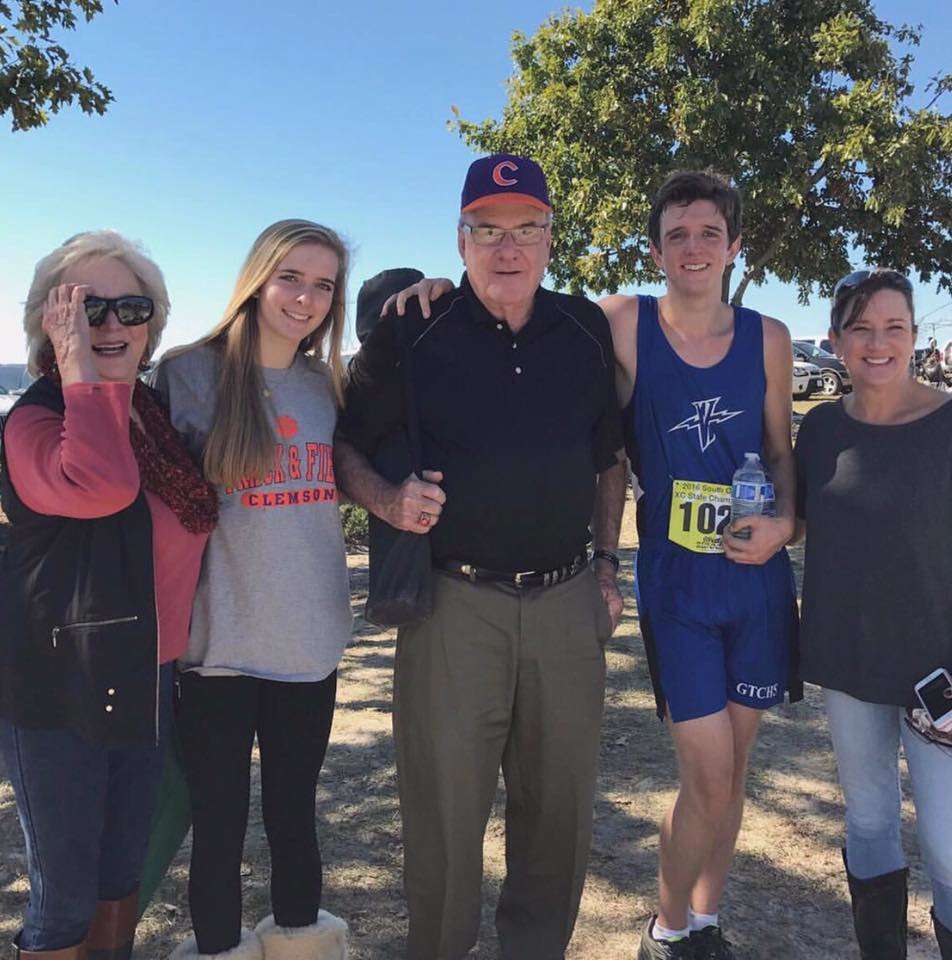 My children are almost grown now - as a mom, I am so lucky that they are great kids. Hopefully, watching me through the struggles and the successes will help mold them and give them the desire to follow their own dreams and to find their purpose in life!



There is more to the story over the last 8 years. There have been incredible successes and equally incredible challenges. But I consider it an honor and a blessing to be able to have the opportunity to help others on their path and we do this through the beautiful experience of the bicycle. We truly believe that lives can be transformed by bike.
Oh ... and that sense of longing for purpose? I no longer have that ... this is my calling and the gift God has given me to touch the lives of others.